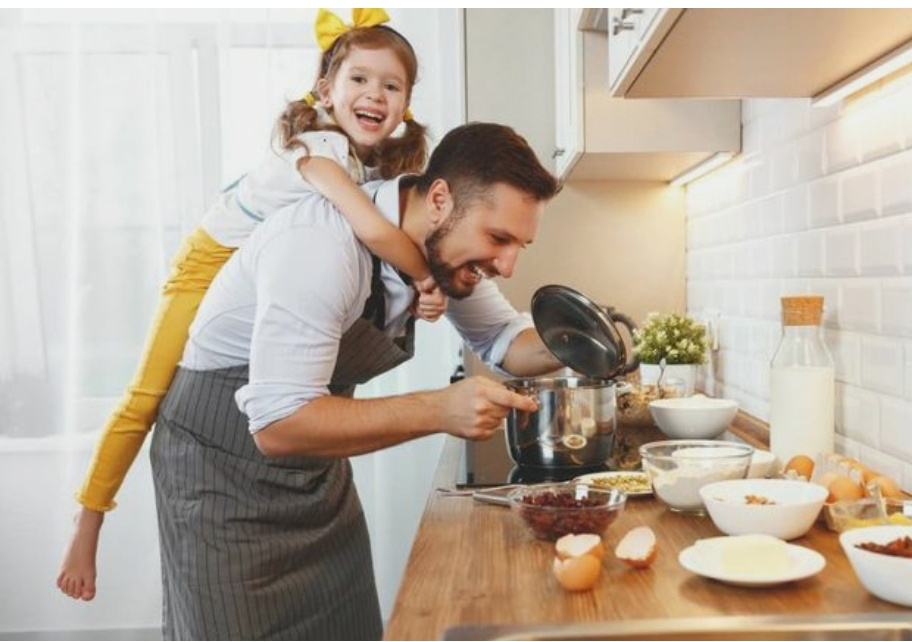 Dear Community,



Today Kasia is sharing one of her colourful healthy recipes with us.



Enjoy!



You're also most welcome to join us for Family Fitness & Wellbeing session this evening at 



7.30pm!



Love



Kate.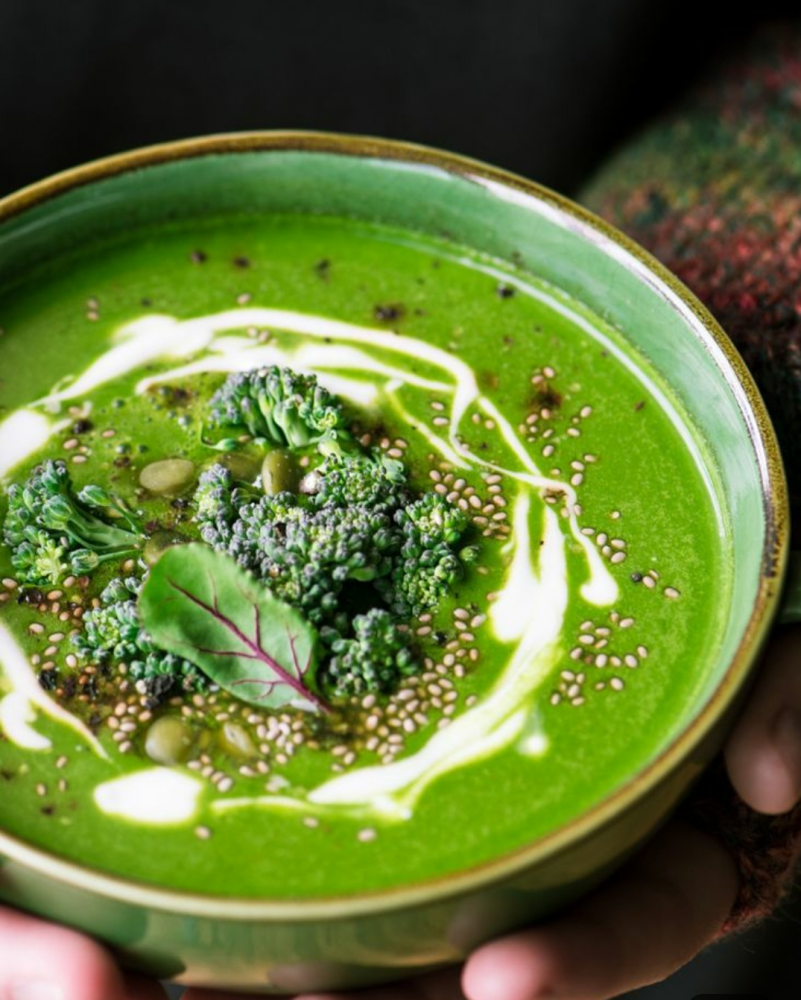 Hi Everyone,



today I would like to share with you one of my favourite recipes!



Boost your immune system with this quick and easy recipe and get your kids involved in cooking.



Green vegetables are an important part of a healthy diet. They're packed with vitamins, minerals and fiber but low in calories.



Eating a diet rich in greens can offer numerous health benefits including reduced risk of obesity, heart disease, high blood pressure and mental decline.



Not Sure how to boost your and your family's immune system ? No problem, I have  a yummy and super easy recipe for you.



Cooking and preparation time only 30min. 



°Creamy Broccoli and Pea Soup°



Ingredients



1 tbsp coconut oil or rapeseed oil
1 onion, finely chopped
1 large garlic clove, crushed
500g broccoli, chopped into small florets
350g frozen peas
1 can of coconut milk (optional)
1l low-salt veg stock
½ small bunch of coriander, chopped
1 lime, zested and juiced
2 handfuls of pumpkin and sunflower seeds (tosted)



✓4 Servings



Method



Heat the oil in a large saucepan. Add the onion and fry for 6 mins until soft and translucent.



Add the garlic and cook for 1 min more. Tip in the broccoli and peas, add coconut milk, then pour over the stock and bring the mixture to the boil. Reduce the heat to a simmer, cover and cook for 20 mins (till everything is soft).



Stir through the coriander (leave some for garnish), lime zest and juice, then blitz the soup with a stick blender (or food processor) until completely smooth. 



Ladle into bowls, sprinkle coriander and serve with the toasted pumpkin and sunflower seeds scattered over the top.



Have Fun Cooking it and most importantly enjoy the flavours and richness of the green colour!



Conscious eating helps us stay in the present moment and connect to the body. 



When we allow ourselves to slow down and enjoy our meals we are less likely to overeat and welcome more joyful moments with family around the table.



°Quiz for kids°


Which has more vitamin C
Broccoli or Orange?



Broccoli Health Benefits



*contains 132mg of Vit C – almost twice as much as orange 69.7mg)
• strengthen immune system
• how to maintain a healthy heart
• provides relief from stomach disorders
• helps maintaining healthy and glowing skin
• remove toxins and free radicals from the body
• aids in treating cancer
• and so much more



Green Pea Health Benefits



*boosts immune system
*great source of protein
*regulates blood sugar
*high in micro nutrients
*aids liver function
*anti-inflammatory
*naturally anti-aging
*and so much more 



Love
Kasia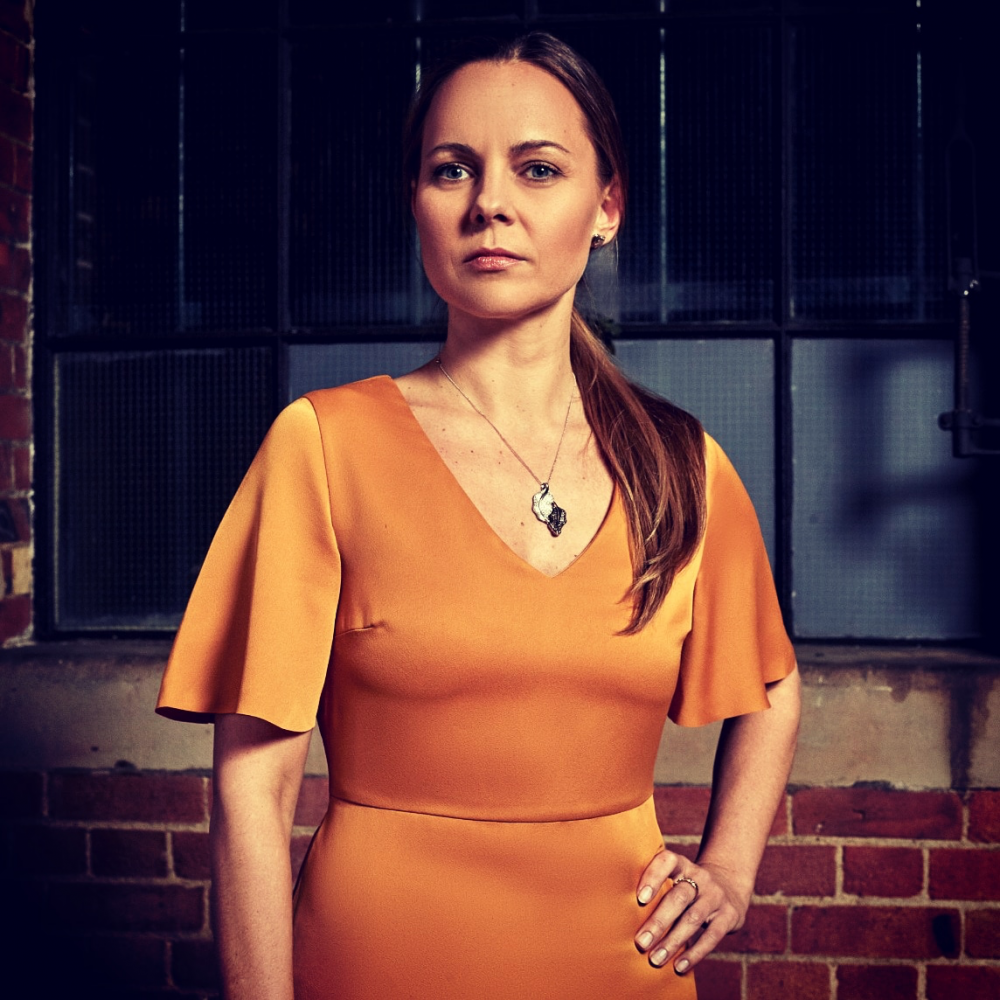 Kasia Mikolajczyk

is a Life Activation Practitioner, Healer and Ritual Master in Modern Myself School.



Since  a very early age, she knew she wanted to make a change and bring peace to the world.



Through a combination of ancient spiritual practices and modern-day therapeutic techniques, Kasia creates the space for growth and bliss to unfold.



She is a Max Meditation System™  leader and Yoga instructor and through these practices encourages her students to explore the benefits of connection, oneness, and peace available to all.



Kasia is a Self-Love advocate and with her big heart she supports others in achieving further tranquility and well being in their daily life.